Our Partners and Friends
In our History – we established many friendships with exquisite an very fine Artists, Violin-Schools and other Professionals.:
Vlad Popa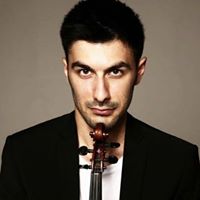 Learn violin with Vlad Popa
Link zur Homepage: www.violinschool.de
Email: vladvalentinpopa@yahoo.com
Auf Facebook: Vlad Popa Violin Studio
Natasha Lipkina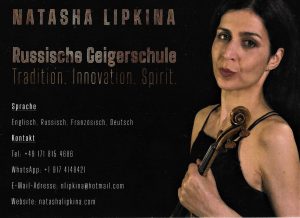 Violin lessons in German, English, Russian, and French. Natasha Lipkina has trained at the Tchaikovsky Conservatory in Moscow and Indiana University Bloomington. With 20 years performance amd teaching experience. 
E-mail: nlipkina@hotmail.com
Tel: +49 171 815 4686
WhatsApp: +1 917 4148421
L

earn to play violin o

nline

Violin lessons with Antoine Morales
Link to Homepage: Geige Lernen Online
Musik Schule Ismaning (Violin School)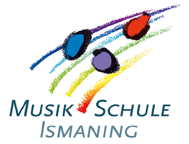 Link to Homepage: www.musikschule-ismaning.de
Email: info@musikschule-ismaning.de
Tilas Musikwelt (Violin School)

Link to Homepage: www.tilasmusikwelt.de
Email: info@tilasmusikwelt.de
On Facebook: Tilas Musikwelt
Puchheim Youth Chamber Orchestra

Link to Homepage: www.pjko.info
Organisation PJKO
Ursula Bischof