Rent string instrument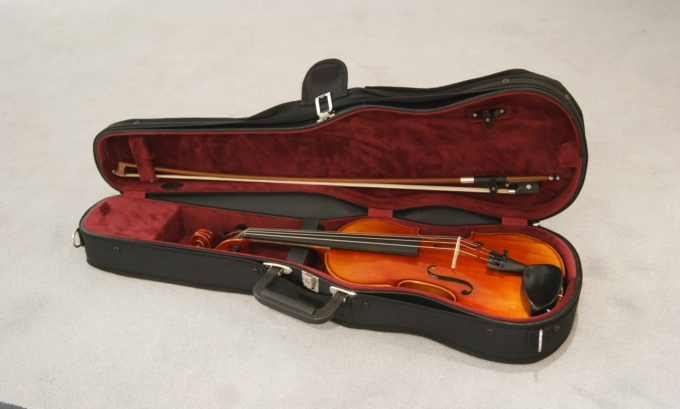 You can rent string instruments from us. We rent out violins, violas, cellos and double basses for all occasions. We often rent out high-value instruments to musicians who come from abroad and need a
suitable instrument for a concert or an event.
It's easy
Renting a string instrument from us is very easy. Just come to our workshop, give us a ring or send us an email. We will make sure we find the right instrument for your need. You can also practice with the instrument in our music room until you are happy with it.
---
Rent duration
It is up to you! We can set the duration of the rent to best suit your requirements. Short-term rents as well as long-term rents are possible. The instruments can be rented at short notice, with no additional waiting time. However if you are looking for a historical instrument, we would kindly suggest you ask us about availability beforehand.
---
Insurance / Liability for rentals
We know that our customers always handle our instruments with great care and professionalism. However an accident or a damage can happen unintentionally. That's why we recommend a specialized insurance in musical instruments.. The insurance covers several aspects like damage, destruction, theft and more. If a damage occurs during a rental, we will repair it in our workshop and get the costs covered by the insurance. Please note that an insurance case should always be reported to us straight away.
---
Handover / Return
The handover to you is easy. We hand the instrument over to you and go through a short pre-rental inspection together. If everything is fine, the instrument is yours for the time of the rental. If anything seems peculiar to you, we take a note of it – that way you are on the safe side.
When you return the instrument we go through a quick inspection together. If there are no noticeable damages, we take it back as it is. If damages have occurred that are not covered by the insurance, then we would repair it in our workshop at your own costs.