Buying violins and string instruments

Regardless of whether you want to buy a violin, or whether you are interested in string instruments – you have come to the right place! We have a wide range of violins, violas, cellos and double basses as well as bows and accessories. In addition to these, you will also find special instruments (further details in our Speciality section). In our range of instruments you will find a wide variety on offer, to suit each and every need: from study instruments to concert instruments, as well as instruments from our own handcraft. In our range feature French, Italian, German and historical instruments.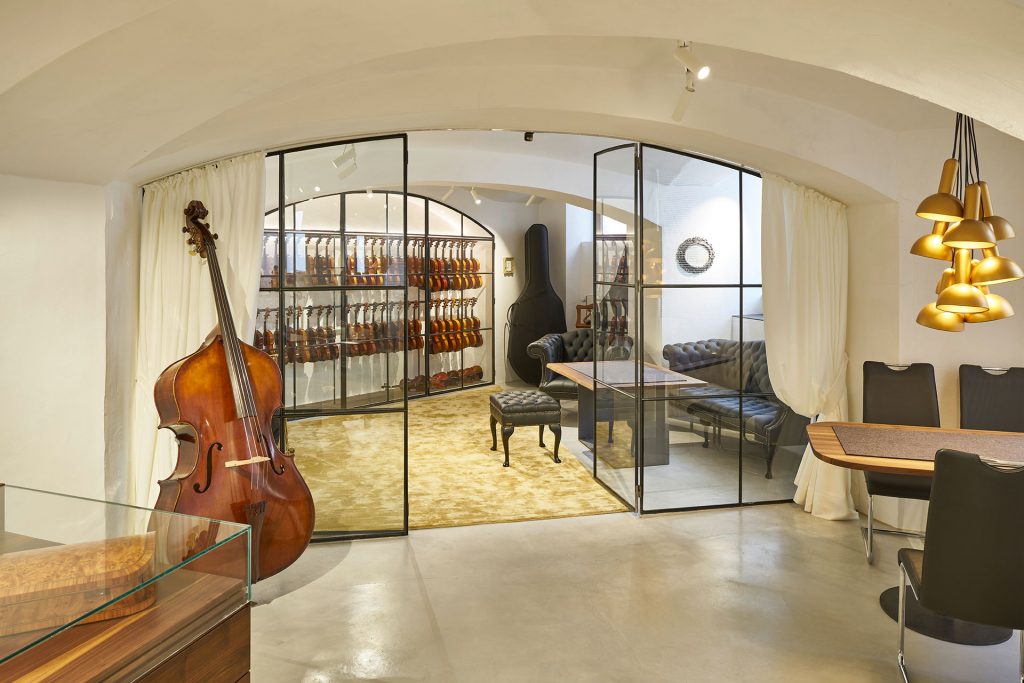 Our Master workshop is well known for the comprehensive advice we give and the time we spend with our customers. In our music room you also have the opportunity to play the instruments of your choice. During that time, we can give you personal advice in a pleasant and friendly atmosphere.
Buying a violin is a matter of trust and personal heart-felt conviction. As a master workshop in its second generation, with a history of over 70 years, you can rely on our experience and expertise to guide you.

All our instruments are available with no additional waiting time. Meaning if you fall in love with the sound and quality of one of our instruments, you can take it home with you today. If you wish, you can also arrange a meeting with us before your visit. We will be delighted to assist you.
---
Accessories

At our workshop, you can buy not only a violin but also everything else a string instrument may require. We have a wide choice of accessories, self-made or from different manufacturers.
Bows
Cases
Strings from various manufactures (Pirastro, Thomastik, Corelli, etc.)
Tuner
Music stands
And many more

Let us know what you are looking for and we will be there to help. We can also provide you with accessories or instruments that are not currently in our shop – it is always worth asking us. It is best if you just come and visit us in our workshop, which is well located in the centre of Munich and easy to reach.